5 Fun Ways to Create Engagement Online
Serious posts can be great for detail. But you can also grab attention with some fun! Fun and creative post can boost online engagement and draw new people to your content. Here are some great ways to get people smiling along with your content.
1. Memes
"Now for the fun part, creating a meme that can be used to market your company while still appealing to the masses. It might sound like a difficult task, but the great thing about memes — and internet marketing in general — is that subtlety typically wins the day." Read 'How To Use Memes to Promote Your Business' here.
Here is an example of using memes from Lime-A-Rita
2. GIFs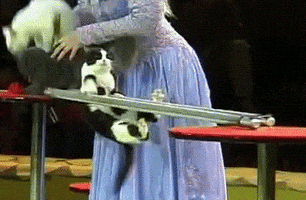 "…GIFs are a way to get attention. Standing out in the noise to reach your customer is more important now than ever, and .GIF, an old standard, are making a strong play for our attention." Read 'How to Use GIFs to Increase Engagement: Dancing into Your Customers' Hearts' here.
3. Quizzes
"Quizzes are becoming more and more prominent in the online world. You only have to browse BuzzFeed for a few seconds before you come across one. Usually, they're just a bit of fun. However, you can use them to engage prospects and generate leads. To be effective quizzes should follow 4 simple rules." Read 'Using online quizzes to engage prospects' here.
4. Games
"Click, earn, share or collect. Interactive promotions are a powerful way to motivate your audience to try, buy or sell your product. With an estimated 700 million people now playing games online, this growing medium could be the key to improving engagement with your brand." Read 'How to Use Online Games to Increase Brand Engagement' here.
5. Infographics
"With numerous different types and formats available, infographics provide ample space for creativity and analysis for brands, both in the kinds of information they capture and in their approach." Read 'How Brands Use Infographics to Create More Powerful Messaging' here.
We hope this inspires you to be creative and fun to drive up your engagement, and thanks for reading.
Thanks to: Techipedia, Sproutsocial, Hootsuite, Samsung, BSA Marketing, The Foundry, and Brandwatch for the great advice and examples.